Get the word out !
Home > Promoting your Presence
A win-win partnership
Every year, more than 25,000 delegates attend the ADF Congress, the main event for the dental profession in France. They come both for the scientific program and to discover the new and increasingly innovative products, technologies and services that you offer them.
We publicize the ADF Congress Exhibition as of June, to assure you of a large number of visitors.
You use the means of communications offered by ADF, expanding on our actions and highlighting both your presence and your products.
Announce your participation and promote the event
Congress logo*
Use the ADF Congress logo freely to publicize your presence at the 2022 ADF Exhibition in all outlets that you consider appropriate.
E-invitations*
Use our personalized invitations to let your prospective clients know that you'll be at the Congress and that they may come and visit you there. The invitation will allow them to obtain an access badge to the Congress.
Banners*
We offer you these banners to announce your presence at the Congress. You can add the horizontal banner to your e-mail signature and the vertical banner to your website.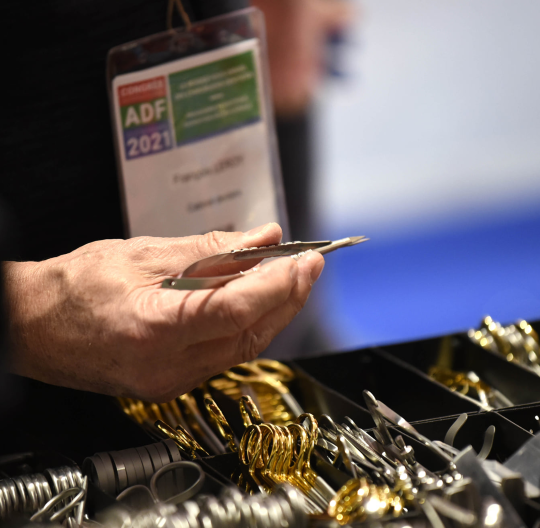 Showcase your products and services
Appear on the Exhibitors list on the Congress website*
The new website as of June 2022 has been designed to allow for simple and easy navigation for all Congress participants —dentists, assistants, manufacturers, exhibitors.
We offer to showcase your presence at the Congress by putting you on the Exhibitors list, with your logo, a presentation of your company, and a link to your website.
ADF Congress publications**
You may advertise in the ADF print publications —Congress Guide, Exhibitors' Catalog, Exhibitors' Guide, Dental Team Program, etc. They are very popular with delegates, who appreciate referring to them before and during the Congress.
ADF app*
The ADF Congress-goer app was redeveloped in 2021 and offers even greater visibility for exhibitors. It was downloaded 9,000 times the first year.
We offer to feature your participation in the Congress in the app (with your logo, a presentation of your company, and a link to your website).
You may also choose to appear as soon as delegates open the app and show them your news in real time (through banners, splash sponsors, notifications).
This service is subject to payment of an additional fee. Find more information in the Exhibitors space, Promotion tab.
Social media
Follow the ADF Congress Facebook, LinkedIn, Instagram and Twitter accounts, so you can see our news and share information.
Highlight your presence at the ADF Congress:
Identify the Congress in all your posts using the hashtag #CongrèsADF2022
Mention ADF and retweet the 2022 ADF Congress
And share our posts!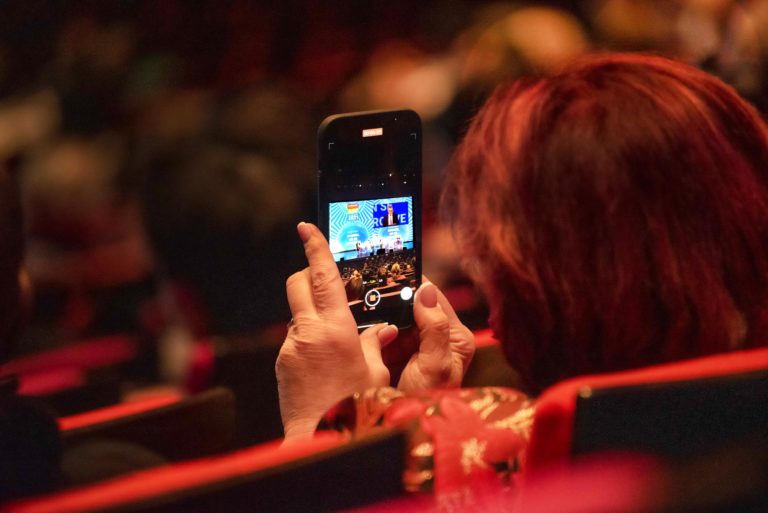 Enhance your clients' and prospects' experience
Symposium – Live from the Industry**
You may wish to organize your own evening symposium to present your latest innovations and your research areas to your clients and prospective clients.
You may rent an equipped conference room in the Palais des Congrès and possibly a separate room if you wish to host a cocktail reception. This is an opportunity to stand out!
* Service included in the price of the stand. Available in the Exhibitors space, Promotion tab
** Service subject to an additional fee. All technical information in the Exhibitors space, Promotion tab